Pulse takes an in-depth look into the circumstances that led to the untimely death of Ochanya Elizabeth Ogbanje. It is a story every Nigerian should read.
Returning from the farm on a hot, sunny afternoon in May 2018, Rose Abah-Ogbanje received a call from the Federal Government Girls' College that her daughter, Ochanya, was sick and in need of medical attention.
Although it was not the first time the Ogbanje family would receive such call, this was different. Ochanya Elizabeth Ogbanje, a 13-year-old junior student of the FGGC Gboko, Benue State, had spent days in the sick-bay without any improvement.
Tired but worried, Mrs Ogbanje dropped her farm implements outside the two-room apartment, informed her husband, Michael, and they made arrangements to get their daughter back home from the school.
Ochanya returned home weak, paralysed and could only mumble a few words.
From a tender age, all Ochanya longed for was to go to school; a basic right of a child according to Article 28 of the United Nations Convention on the Rights of the Child. Nigeria is a signatory to this convention.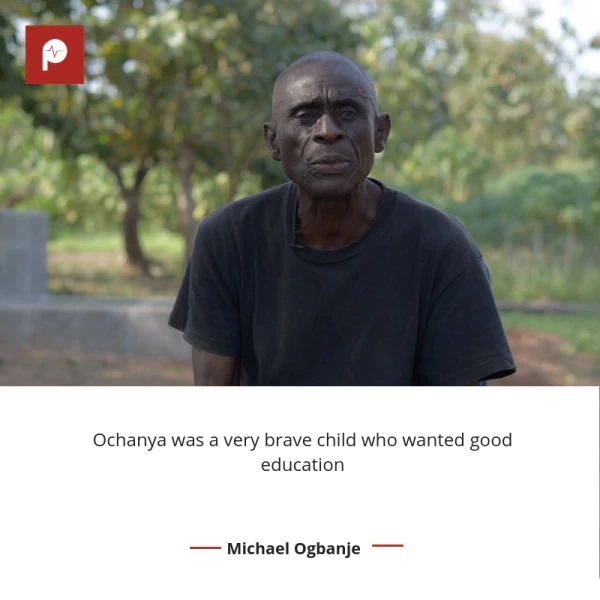 "Ochanya was a very brave child who wanted good education," Ochanya's father, a retired military personnel tells Pulse while sitting behind the grave of the 13-year-old in Ogene-Amejo village in Okpokwu local government area of Benue state.
However, there was a problem.
The only primary school in the community, a stone-throw from Ochanya's family house, was shutdown in 2011 due to non-payment of teachers' salaries, multiple sources say.
Rusty roofing sheets, cracked and broken down walls are all that remains of the Local Government Education Authority (L.G.E.A) Primary School, Ogene-Amejo, which was established in 1976.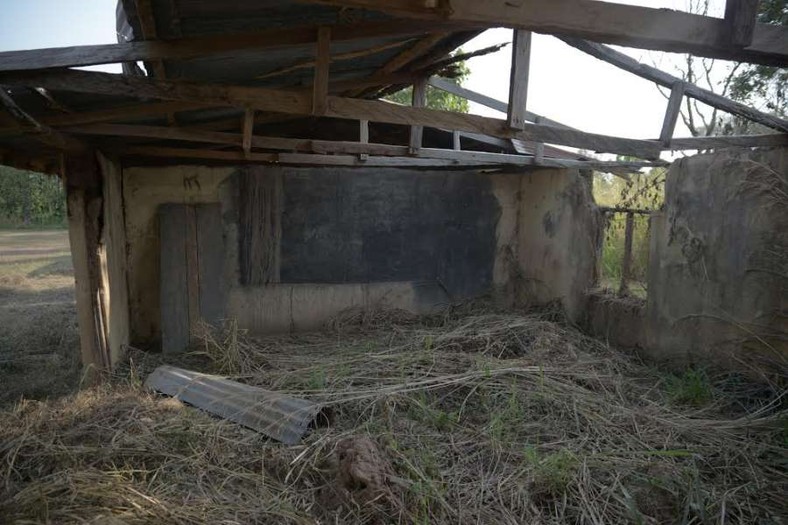 Villagers say it's common practice for children to relocate and attend schools in other communities or risk walking as much as 32 kilometres to and from school every day.
This falls short of Goal 4 of the Sustainable Development Goals (SDGs) of the United Nations, adopted by Nigerian government, which seeks to create a world where children all over can have access to quality education.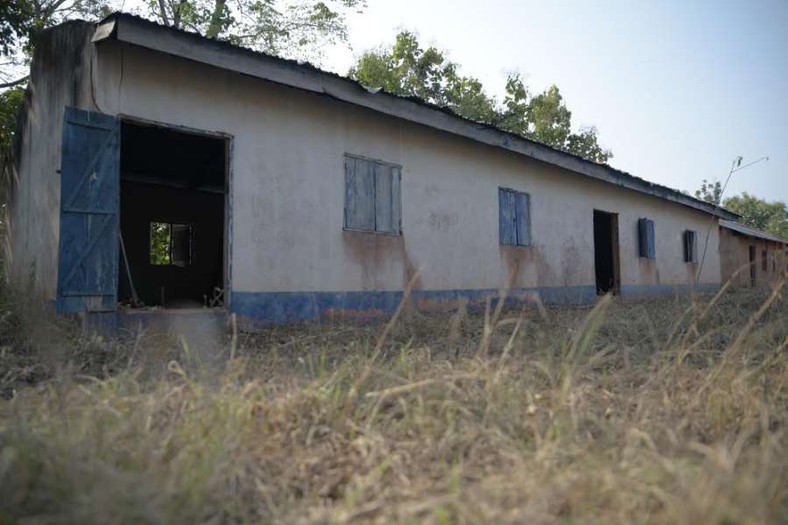 Government's failure to renovate the only primary school in Ochanya's community forced the little girl out of her parents' house to her aunt's place in Ugboloko.
Ochanya goes to school
When Ochanya moved into the Andrew Ogbuja family house at age seven in 2012, she felt an inch closer to fulfilling her dreams of getting quality education; a dream she could never have achieved living in the village.
Away from her parents' close supervision, Ochanya's life would change forever as the young girl walked into the arms of alleged sexual predators who began molesting her sexually at age eight.
Although Ochanya's parents would send her school fees and provide food stuff all through their daughter's stay in the Ogbuja house, the little girl's journey to fulfilling her dream experienced a snag.
Victor, eldest of the five children of the Ogbuja family, allegedly began sexually assaulting her months after she moved in. The youngest of eleven children, Ochanya's situation got worse with time.
"When I was eight years old, the son started sleeping with me and when his sister caught him, she reported him to their father and the father scolded him. From there, the father also started sleeping with me," Ochanya notes on August 15, 2018.
Her mother, Rose, says Ochanya was constantly in and out of different hospitals for over five-years. The absence of a hospital in Ogene-Amejo made access to health care even more difficult for Ochanya leading to several complications.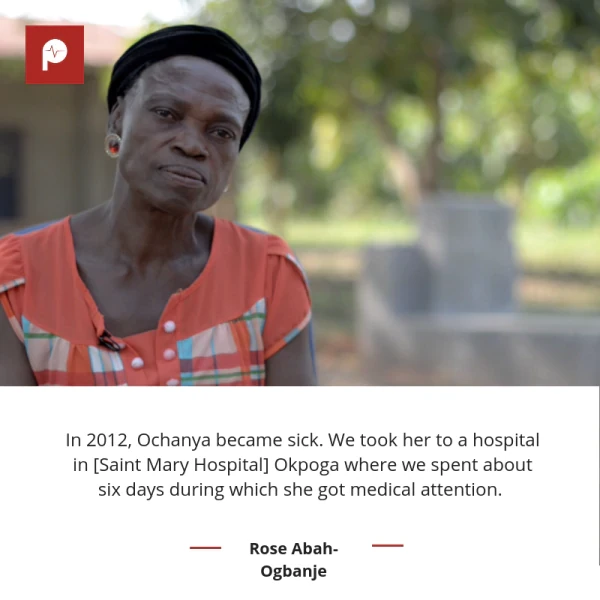 "In 2012, Ochanya became sick. We took her to a hospital in [Saint Mary Hospital] Okpoga where we spent about six days during which she got medical attention. She became well and we came back home. Later, the same sickness came back," says Ochanya's mother while recounting her last moments with the girl.
"It started again and we went to Federal Medical Center Makurdi. This time, Ochanya could no longer walk and she had lost weight. We spent about two to five days at the hospital and we were discharged.
"When we came back home, Ochanya began to pass out waste from her body without control. We complained at the hospital but they could not stop it," she recalls.
Ochanya's medical condition was still unclear as the aunt, Felicia Ogbuja, allegedly hid results of eleven tests carried out on the girl from Mr Ogbanje and his wife.
Ill-health would keep Ochanya away from the classroom for months.
'Four months in diapers'
Worried by the uncontrollable passage of body waste, Ochanya's parents queried her to ascertain what went wrong.
"When Ochanya returned home, she was still urinating on her body and we continued using diapers on her. So, I told the mum to check and ask Ochanya when bathing her. It was at this point that Ochanya's mother discovered that she had been sexually abused," Mr Ogbanje says.
"Ochanya's caregiver in Otukpo took her to the Benue State Teaching Hospital where they ran seventeen tests at N23,000. The tests further revealed that Ochanya was sexually molested through her vagina and anus," he adds.
Due to the absence of basic social amenities like good roads, hospital and electricity in Ochanya's village, she was relocated from the Ogbuja house to Restorer of PathCare Foundation, Otukpo.
Caregiver and founder of the home, Evangelist Enuwa Margaret Soo, who took over Ochanya's health issues, corroborated the results of these tests during our visit to the facility in Otada-Ehicho, Otukpo.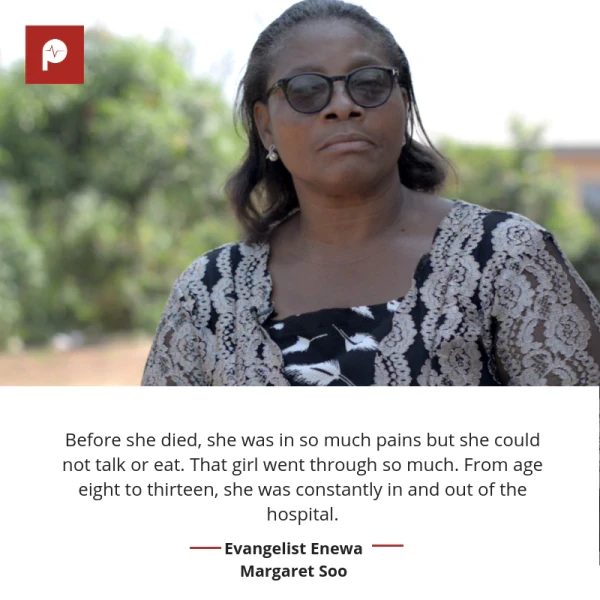 "At the time Ochanya's parents brought the girl in June 2018, she was very sick," says the caregiver. "When we began to make our findings, we discovered that she was actually raped and the doctors confirmed that she was allegedly sexually abused through the vagina and the anus. We began to make efforts on how she can be treated," she adds.
Angered by this discovery, Mr Ogbanje, a retired military personnel, sought to hear Mr Ogbuja's side of the story.
While Mr Ogbuja, absolved himself of any wrongdoing, the lecturer at the Benue State Polytechnic, Ugbokolo, threw his son under the bus.
"When we got to the [Ogbuja] house, he [Andrew] denied sleeping with Ochanya and asked that we go to the hospital and run any form of test. He also said he would swear an oath to prove his innocence.
"He, however, said his son, Victor, was caught sleeping with Ochanya and he quarrelled the boy, they prayed and he asked them to go and play," adds Mr Ogbanje.
Days later, Mr Ogbuja, accompanied by some elders would show up at Ochanya's family house to seek forgiveness after initially denying any involvement in the matter. Ochanya's parents refused his plea opting for legal prosecution of the matter.
Ochanya's death
Recounting her last moments with Ochanya, Mrs Soo says prior to her death, the 13-year-old could neither walk, speak nor eat.
"When I came back from an outing on a certain Friday, one of the girls informed me that Ochanya said she was cold. I went in and discovered she was running a temperature," she says.
"One or two days later, Ochanya could no longer make use of her legs. She was becoming lifeless from her waist downwards. Before then, she had challenges controlling her urine. Her mother told me about her condition. All through Ochanya's days here [June to October 2018], she was on diapers.
"Before she died, she was in so much pains but she could not talk or eat. That girl went through so much. From age eight to thirteen, she was constantly in and out of the hospital," Soo says.
A cry for justice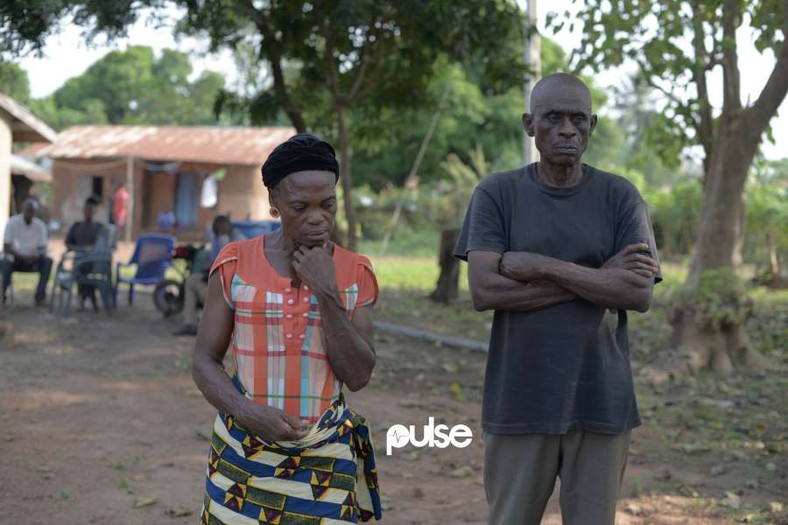 Mr Ogbanje, who now tends to the farms to feed his family of eleven children, says the judiciary is the only hope of the family in getting justice for their late daughter.
"I have many children but Ochanya is the youngest. I can never forget her death. I have lost so much weight since she died because she is always on my mind. Whenever I see her grave, I become inconsolable. As I speak to you, I am seriously sick," he says.
"Ochanya was such a brave child who wanted quality education. This was why she could defend herself the way she spoke fluently in court.
"I want to appreciate the government for how far the case has come because I have no power to tackle this matter. If it wasn't for the government, I could have done nothing because he [Mr Ogbuja] is well connected in the society.
"My plea is that this case ends well because we're afraid that if justice is perverted, he [Mr Ogbuja] will come and confront us," he concludes.
Mrs Ogbanje says she's been unable to eat or sleep since Ochanya's death.
"Ochanya was a peaceful child who loved school; she was equally intelligent and did well in school before death took her away from us," says her mother.
"Since Ochanya died and was buried here [pointing at her grave], I have never come to see her grave [breaks down in tears]. I am deeply hurt by her death. Since my daughter, Ochanya, died, I don't sleep; I don't feel hungry.
"The government should have mercy on us and deliver judgement on this case involving Andrew Ogbuja. They should also get his wife and son," Mrs Ogbanje says amidst tears.
Nigeria's frightening statistics on sexual child abuse
Every other day, there is a story of 'Man, 40 rapes 2-year-old girl' or similar cases in the news; a sad reminder of the fact that aside from the security and economic challenges, Nigeria is a dangerous place to have and raise a girl child.
According to the 2016 report on Violence Against Children in Nigeria by the United Nations Children Education Fund (UNICEF), four out of 10 girls experience sexual violence between six to eleven years of age.
The report also states that one in every 10 boys experiences sexual violence before they become adults. It also observed that the majority of children who were raped reported multiple incidents.
The report indicates that girls are more likely to experience both sexual and physical violence during childhood than boys.
More disturbing is the fact that perpetrators of this crime, most times, are overwhelmingly known to the child.
These days in Nigeria, a minor is raped either by an uncle, neighbour, family friend, caregiver or a total stranger. Worst is knowing that perpetrators walk free while leaving the victims with a lifelong scar.
According to a study by DailyTrust, about 100 children were raped across Nigeria between January and July 2018. Lagos ranked highest with 30 reported cases.
In 2013, the Lagos State Police Command recorded 678 cases of rape between March 2012 and March 2013.
According to the Police, most victims, mostly minors, were lured by the suspected rapists who were known to the child.
With the establishment of the Lagos State Domestic and Sexual Violence Response Team(DSVRT), 3089 cases of sexual violence were recorded in Nigeria's commercial nerve centre between January and August 2018. 40 of these cases were of defilement.
Child rape plaguing Otukpo
Traversing the length and breadth of Otukpo, home of the Idoma people of Benue state, stories of child rape or defilement abound. Fueling this menace is poverty, social vices such as cultism and a general absence of governance in the area.
Narrating a recent case, an indigene of the state, Emmanuel Igoche, tells of how two sisters aged — eight and five respectively — were allegedly raped by a 52-year-old man.
"Their neighbour, a 52-year-old man asked the girls to buy him N500 recharge card and biscuits for themselves," he says.  "As the girls went into the house to hand him the recharge card, the man locked the door, and raped both of them. He asked them not to talk else his son who is a notorious cultist in the community would kill all members of their family."
According to him, when the parents found out, the man issued same threats and the matter was never reported.
This is just one out of many cases of child molestation in Otukpo; a local government in Benue which has a high HIV/AIDS prevalence rate.
At the orphanage, we met Joy Ikwu-Oyale, a 14-year-old who was sexually molested at age seven, shortly before the passing of her mother.
"I was also a victim of what happened to Ochanya. I was seven when a boy raped me before my mother died," she recalls. "The boy was arrested and in Police custody for days but was later released. No one demanded justice for me but I am happy that justice is being demanded for Ochanya," she adds holding back tears.
Now in SS2, Joy says she cannot forget that day.
Across the city, teenage pregnancies are a common sight.
Unlike Joy, Elizabeth Okebe became a teenage mother while seeking for funds to pay her final secondary school examination fee.
"While I was in the village with my parents, there was no money to pay for my WAEC fee. Even my grandfather said there was no money to help me, too.
"A young man then came and told me that there was a business I can do to raise money for myself. I followed him and he got me pregnant and ran away. Now, I am a single mother," she noted cuddling her nine-month-old son.
Despite scarce resources at the home, Elizabeth hopes to continue her with education when her child turns one.
What does the law say about rape?
The Violence Against Persons (Prohibition) Act 2015, the Criminal Code, and Child Right Act, put the punishment for rape as life imprisonment; the Penal Code stipulates a maximum of 14-years imprisonment for anyone convicted of the crime.
The Violence Against Persons (Prohibition) Act 2015 stipulates a minimum of 20-years without an option of fine for anyone convicted of rape.
Regardless of these penalties, more minors are being sexually molested almost on a daily basis in Nigeria with a huge gap in the report of some of these incidences.
At the Benue State Police Command, Makurdi, the Public Relations Officer, Moses Yamu, was away on official duty when Pulse visited.
However, an Assistant Superintendent of Police (ASP), Benjamin Olade, who refused to speak on camera said Ochanya's case was the only reported incident of child defilement in Benue state.
ASP Olade claimed that the Police "acted swiftly" when the matter was reported.
However, the Benue state Commissioner for Women Affairs, Ladi Ajene, maintains that there were "spots" of such incidences and other violations against children in the Divisional Welfare Offices in the State and Social Welfare Department in Makurdi, since she assumed office about three years ago.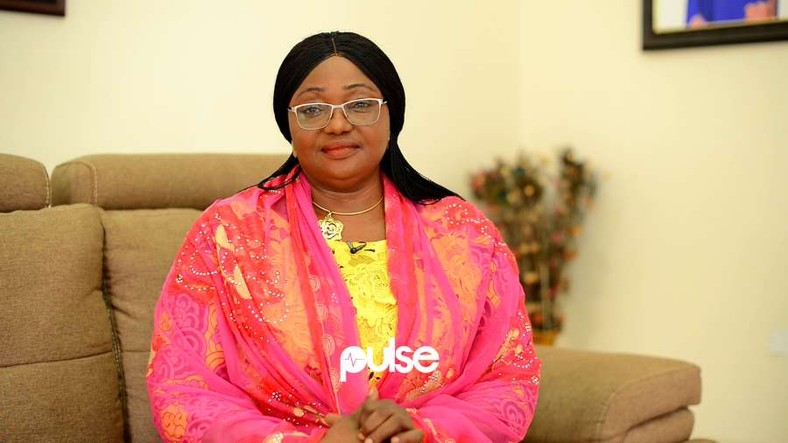 '5 Children sexually abused daily in Nigeria'
Describing the issue of defilement of minors as "an illness in Nigeria", Barrister Ngozi Ikenga, the chairperson of the International Federation of Women Lawyers (FIDA), Abuja chapter, says about five children are sexually abused on a daily basis in the Nigeria's capital city.
Since she took over leadership of the legal body in 2016, Barrister Ikenga says over 500 cases have been reported in Abuja with over 200 suspects convicted of rape and currently serving jail time.
The culture of silence, stigmatization and ignorance has been a major drawback in securing a conviction for rape cases.
"Sometimes, the family of the victims do not come out to speak. If we do not get to know on time, we may end up losing the necessary evidence needed to prosecute these cases in court," she tells Pulse.
"For instance, if a person is raped, the victim is supposed to be taken to the hospital at least 72-hours after, for tests, so that the specimen and evidence needed for prosecution can be obtained.
"Sometime, before getting to know, the parents might have washed the child in question, thereby destroying the evidence. When you do not have the evidence, as a lawyer, there is little or nothing that you can do," states Ikenga.
"Sometimes, because of the stigmatization, parents or family members will prefer to keep it low so that their daughter will not be stigmatized. All these encourage the increase in rape incidents that we see because if people are dealt with and treated as criminals, it will reduce the committing of rape in Nigeria," she also adds.
Abiodun Baiyewu, Country Director of Global Rights, sees the rising statistics of rape of minors by older folks as a failure of government and the society.
"The biggest problem is impunity; that our laws enable people to get away with sexual violence," she says. "When you think about this, in relation to Ochanya's case, you'll see that we're not accountable for our children," she tells Pulse.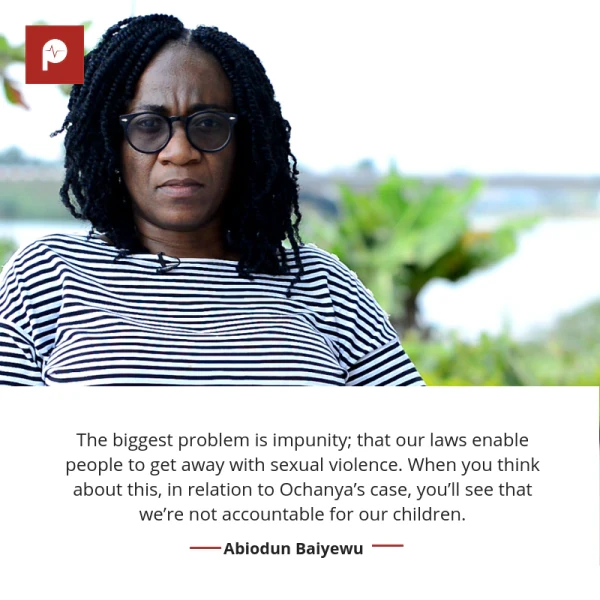 "Once a child is born in Nigeria till they die, they may go undocumented. Where they're documented, no one is keeping a tab on if they are treated rightly by their primary caregivers or society itself."
Dorothy Njemanze, a human rights activist, says there are no support structures for victims or survivors of rape.
Founder of the Dorothy Njemanze Foundation says an average of three cases of child defilement is reported at her office weekly. She also identifies comprehensive sexuality education as a major contributor to the problem of defilement.
Speaking to Pulse, she says: "The issue of comprehensive sexuality education is not taken seriously in schools. There are cases of so many children who come up to report cases of sexual violation and do not know the names of their sensitive body parts. 'Uncle Uwen put his bum-bum in my bum-bum' is not feasible.
"We need to teach children the names of all body parts so that when there are violations, they can report appropriately."
'Justice is expensive'
Njemanze identifies the cost implications of reporting a rape case as another obstacle to winning the battle against child defilement.
"In theory, we have wonderful laws but in practice, they are not implemented. Also, there are no support structures for those who report," she says.
"In the FCT where the Violence Against Persons Prohibition (VAP) and Child Rights Act are currently justifiable, the child is expected to open a file at the Police station with at least N2,000; pay for her medicals and that of the suspected rapist or rapists; pay for the appearance of a Police prosecutor if the case is charged to court; pay prison officials at least N5,000 to take the suspect to prison should he be remanded."
"Working closely with the Police hospital in Area One, they receive over 1,000 cases of rape yearly; most of which are of children. Barely 50 per cent of these cases make it to court.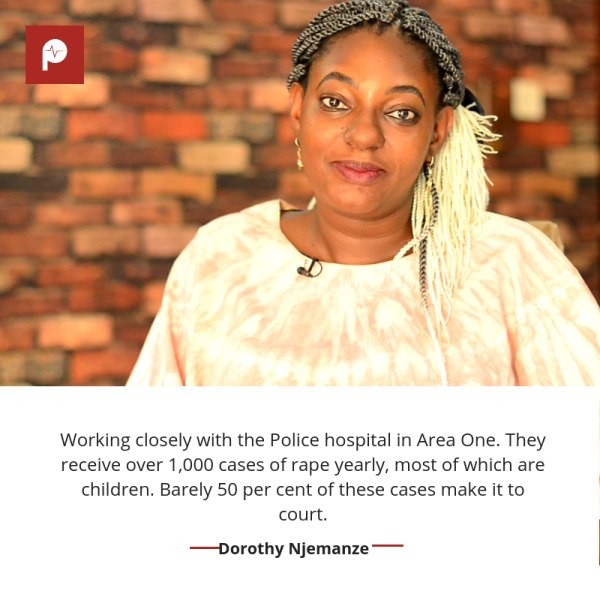 "States that have reduced the penalties for child offenders are making a mess of our children. Life imprisonment for those convicted should not be reduced to ten years."
#JusticeForOchanya protests
Ochanya's death and the details of her untimely passing went on to dominate headlines and grip the consciousness of a nation coming to terms with the culture of sexual abuse and harassment of minors.
Andrew Ogbuja, Ochanya's suspected rapist was arrested by the Police and suspended by the Benue State Government as a lecturer at the Benue State Polytechnic, Ugbokolo.
On Thursday, October 25, 2018, Mr Isaac Ajim of the Makurdi Chief Magistrate Court ordered that Mr Ogbuja be remanded in prison till Thursday, November 29, 2018. Mr Ogbuja is facing charged bothering on defilement and culpable homicide.
Subsequently, a religious group Mr Ogbuja belonged to, the Order of the Knight of Saint Mulumba, in an advertorial in Punch newspaper on Wednesday, October 31, 2018, announced his suspension pending the outcome of the matter.
Multiple sources in the village say Mr Ogbuja's wife and son — who was also accused of molesting Ochanya — have since left their home in Ugbokolo.
On Friday, November 23, 2018, the National Agency for the Prohibition of Trafficking in Persons (NAPTIP) arrested Felicia Ogbuja, Ochanya's aunt.
According to a statement by NAPTIP, Felicia was arrested because she's suspected of having knowledge of the repeated rape of the late teenager without reporting to the appropriate authorities.
Although the case is still in court, Nigerians are concerned about the slow dispensation of justice on the matter.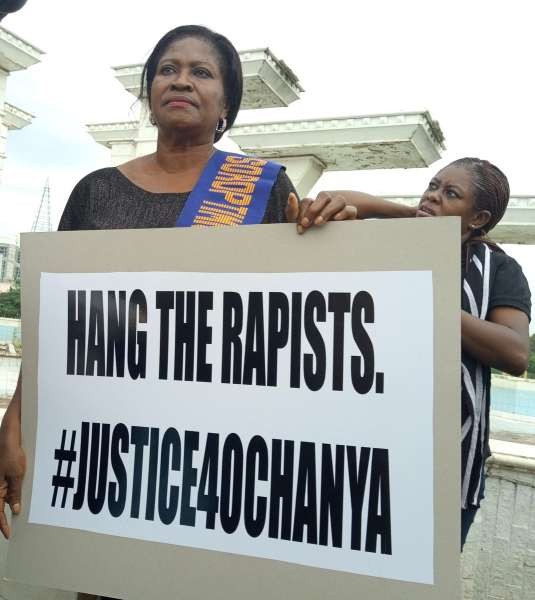 Mavis Gbande, a mother of five tells Pulse that the only way to reduce the increasing spate of rape in the country was to "hang rapists."
Gbande is of the opinion that except stiffer penalties are given to those convicted for rape, things may not get any better.
"Anyone who rapes a child should be hanged; no need for long stories," Gbange declares. "Once they sentence five people to death by hanging, you'll see that this wickedness will stop," she declares.
Why L.G.E.A primary school was abandoned
With the underlining factor in Ochanya's ordeal being the lack of a basic school in her community, we sought the government's stand on the matter.
The Benue State Commissioner for Education, Science and Technology, Professor Dennis Tyavyar, says the government is not aware of the abysmal condition of the L.G.E.A Primary school, Ogene-Amejo, which Ochanya should have attended.
"We have done excellently well in terms of basic education. That is one area in which we have scored A-plus" Mr Tyavyar tells Pulse when asked about his three-year stint as Commissioner for Education in the State.
"So far, we have constructed 760 primary schools across the state; we have renovated many schools, we have trained over 10,000 teachers and on the verge of recruiting others. When you drive across Benue state and you see any school building that is renovated and very well painted, it is this ministry that is responsible," he continues with a smug.
When asked about the poor condition of the L.G.E.A primary school in Ogene-Amejo community, the Commissioner responds: "I am not sure of what school you are talking about because we have a primary responsibility to government schools. The one you are talking about, I am not aware. We have a lot of schools and we are in office for just over three years and not all of them would have been fixed.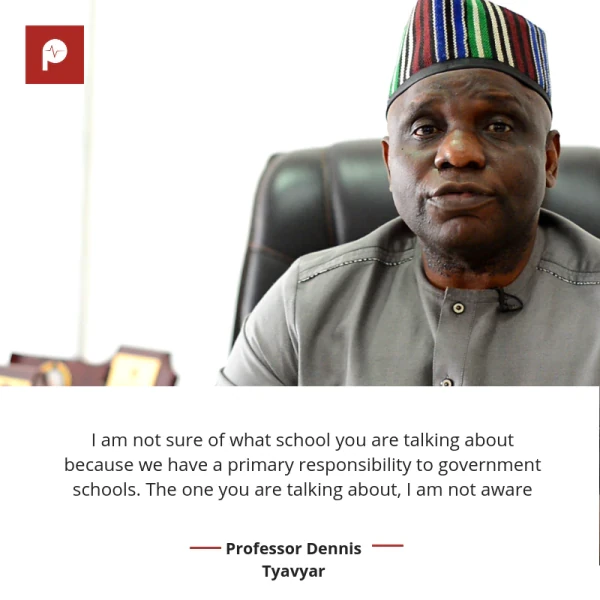 Professor Dennis Tyavyar, the Benue State Commissioner for Education, Science and Technology (Pulse)
"If you go across this country, you can hardly see any state government that achieved as much as constructing up to 740 primary schools. This government does not joke with basic education. In fact, we can sell off any government property to fund basic education in the state," he adds.
The Benue State Government has received a total of N9.28 billion marching grants from the Universal Basic Education Commission between 2005 – 2016.
At the National Assembly, mum's the word
Senator David Mark and Honourable Hassan Anthony Saleh, are Ochanya's representatives at the National Assembly.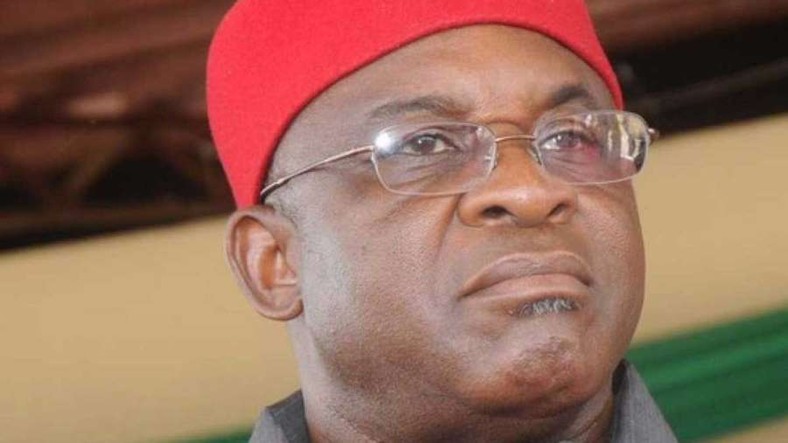 Both have not raised a Point of Order or motion demanding justice for Ochanya since her untimely passing.
Such inaction reinforce the notion that the only time citizens matter is during elections.
On December 2016, the Vice-President, Yemi Osinbajo, spoke at the national workshop on War Against Abuse in Nigeria which was organized by the Future Assured programme, a pet project of the First Lady, Aisha Buhari.
"These abuses can be prevented. We don't have to wait until it happens. We need to do all within our power to prevent abuse, victims should not be made to be on the defensive all the times.
"Women are always taught how to behave, but the men and boys that perpetuate these crimes are not even mentioned. Our ability to safeguard women and girls is the key to Nigeria moving forward" he says.
The Senate President, Bukola Saraki, who was represented by the Senate Deputy Majority leader, Senator Bala Ibn Na-Allah at the function, said "We are committed to the welfare and safety of our women and children and would enact relevant laws in this regard."
Call to action
Now, more than ever is the time for the Federal Government to have a concerted effort in dealing with cases of sexual abuse of minors, and the rehabilitation of victims.
Legislation like the Child Rights Act, a domestication of the United Nations Convention on the Rights of the Child, passed by the National Assembly which should protect Nigerian children from all forms of violence, is not justifiable in some states. The National Assembly should consult with State Assemblies to ensure the domestication of this law and their implementations as well.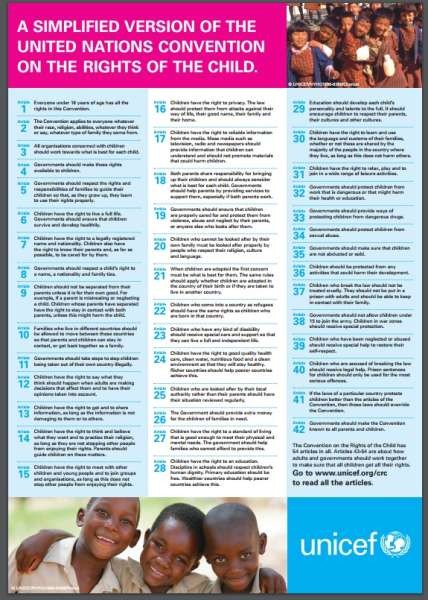 "As Nigeria approaches the 2019 general elections, other than roads and bridges, citizens should begin to demand an action plan aimed at ending social problems such as rape, especially of minors," Njemanze says.
"Before Ochanya died, she used to go to a church, market, interact in schools and so on. What happened to aspects of the sexual harassment policy that focuses on where children congregate? Before Sunday schools, Islamia and daycare, there should have a sexual harassment policy.
"This needs to be taken seriously because we are killing children daily and creating an environment for crime to thrive," she maintains.
It is time for Nigeria to start protecting her girl child. If L.G.E.A Primary School, Ogene-Amejo had remained open, Ochanya would be alive today.
There may be several other girls going through what Ochanya experienced before her untimely passing in a quest to get an education. No Nigerian child should walk 32 km to school every day. Ochanya's parents wanted a better life for their daughter. Today, she is dead.
Inadequacies in our educational system aside, Nigeria has become a playground for sexual predators to assault, molest and kill our young ones.
Our squeamish (and hypocritical stance) towards sex, sexuality and sex education has not helped matters. Parents should no longer consider it a taboo to speak to their children about sex.
Our culture of silence over the decades has created a toxic atmosphere for girls, women (boys and men, too) to be sexually harassed, assaulted and molested.
This culture of silence has created an atmosphere of fear making it nearly impossible for victims to speak up.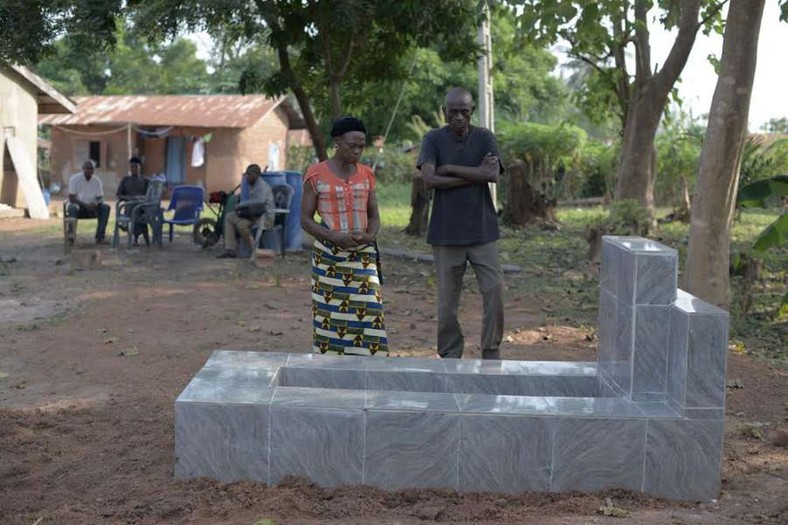 Now, there are voices…
No longer will stories like this be swept under the carpet.
Justice For Ochanya.